CBT stands for Cognitive Behavioural Therapy.  This type of therapy is used by psychologists and CBT therapists to help you with;
Anxiety
Stress
Panic
Health anxiety
Social Anxiety
Depression
OCD and intrusive thoughts
If you have not come across me before, my name is Elaine and I am a psychologist and you can read more about me here.  If you would like my help, I have a practice in Dublin and I also offer online courses, but first I recommend you understand the model first, to find out whether or not it shall help you.  I am going to explain it to you now.
There is nothing either good or bad, but thinking makes it so. Hamlet
These are very wise words, meaning that nothing is either good or bad, it really depends on your interpretation; the meaning that you give to it and this phrase helps me to describe CBT
Your cognitions (your thoughts) pretty much determine how you feel at any given time.  It's not only about how you feel, your thought processes can also determine how you behave.  Let's say 2 people saw a job advertised and both have the necessary qualifications and experience.
Person 1:  thinks, yes this is right up my street and applies for the job, and might feel excited or hopeful.
Person 2:  thinks, what's the point, I'm a disaster.  This thought process could affect their behaviour (whether they apply for the job or not.)  They will experience a negative emotion.
This is a very simple example, but you can see that it is not the job advert that is good or bad.  The important point to note is what happens when the person sees the advert.  How they think about it, and what they do.
I should point out at this stage that CBT is not positive thinking, rather it is about balanced realistic thinking, and behaviours.  I have to emphasise behaviours as many people have come to see me thinking that they had CBT before and changing their behaviours was never mentioned!
How does CBT work?
CBT focuses on the present
That simply means, how your problems are affecting you right now.  That does not mean to say that it ignores the past, as the model takes into consideration everything that has previously happened to get you to where you are now.
When I say it focuses on the present, it is different to other models such as psychoanalysis,  that focus on your early childhood and tries to fix the things that happened there.
Quick example:  If you had to answer a question in a meeting and got anxious,  or had a panic attack, or have health anxiety, older models of therapy such as psychoanalysis (Freud) would focus on the past, looking
at your early childhood experiences,
for 'conflicts' or hidden distress that has been 'buried deep in your unconscious,' as psychoanalysts believe that negative traits such as greed and aggression are part of your very early childhood and the cause of what you experience today.  In other words, that anxiety you get in the meeting, will be as a result of some unknown, yet to be discovered, early conflict from your very early years.
I do not work this way as the scientific evidence is just not there and on a more personal level, I just don't like the model.  I have studied psychoanalysis, and as part of my training had to work within this model for one year and suffice to say, I saw much better results with newer models of therapy!
CBT (and indeed myself) works very differently.  To carry on with the example, CBT will focus on the anxiety (or panic, or social anxiety) that you experience right now, and look for particular thoughts and behavioural patterns that are resulting in your problem.
I am going to explain how this works now, but first I should point out that CBT on its own will not work for every type of anxiety.
If your anxiety seems to occur more automatically you will need more than CBT.  You will need an understanding of your brain and your amygdala, but for now I want to get back to CBT.
What is CBT?
C is your cognitions, your thought processes and memories.  How you talk to yourself inside your head
B is your behaviour- things you do, like sleeping, eating, running ( or not running, even though you planned to!)
T is for therapy
I think the best way for me to explain this to you is to give a few specific examples.
CBT in relation to anxiety
If you came to me and thought you had anxiety, the first thing I would do is test to see that you did indeed have anxiety.  Everything that I do and offer in Dublin, can also be accessed online, including tests and complete treatment packages.  If you want to test to see if you have anxiety you can take a test right here.
I would then test your suitability for the model.  Not all forms of anxiety will benefit from CBT alone, as I already mentioned,  anxiety can be created differently in your brain, you can read more on this on my main anxiety page, but for now, I want to explain how CBT will help with more common forms of anxiety.
If we find out that your anxiety is more to do with what we call anticipatory anxiety, CBT will definitely be of benefit for you.  Anticipatory anxiety is concerned mostly with thought processes, for example if you worry a lot, or keep going over things in your head, anything to do with what goes on in your head!
For example
If you were on your way to work and got stuck in traffic and someone cut in front of you, and you got mad, and felt your heart beating faster.  You get into work late and see a pile of work on your desk and your boss wants it now.  You feel anxious.  It is not your boss or any event that causes your anxiety, but how you are interpreting what is going on and how you are behaving, let's break it down.
Stuck in traffic.  If we find that you were also thinking "silly cow" in relation to the person who cut in front of you and spent the rest of the journey thinking what a muppet the person was, and how they are making you late; these thoughts will start to affect you.  If you start to worry about what will happen when you arrive into work late, you are already building the anxiety before you even get there.
If you get out of your car and run like the clappers into your office, your heart will obviously be beating faster.  All these things combined, make it more difficult for you to rationally interpret your boss' request for work.  You may then go into a spiral of thought processes that will not help and these could include;
I'll never get this done
They don't appreciate me
It was the driver who cut in front of me; its their fault
And you might feel bad or anxious for the rest of the morning or the rest of the day.
When I write it out like this it looks too simplistic and the way I have it written, it is.  There is a lot more to CBT than that.  You learn to identify
patterns of thoughts that either do not help and/or keep anxiety going
patterns of behaviours that increase anxiety, and
most importantly you will learn about what is called 'core beliefs' which drive the thought patterns and the behavioural pattern.
I mentioned at the start of this article that CBT focuses on the present, but that it also takes into account past experiences that led you to where you are now.  In terms of CBT, I am really talking about uncovering your core beliefs.  Important point.  People have thought they had CBT in the past, and that it didn't work.  If you did not undertake work on your core beliefs, you do not have CBT!
Core beliefs and CBT
You are a product of all your past experiences and all your past learning.  If you repeatedly think
I can't do this
I will mess up
I will fail
Others are better than me, laughing at me, waiting for me to fail, etc
You could end up with a core belief of "I'm not good enough."  That was my core belief!
Think of your core belief as being at the very heart of who you are.  When things are going well for you, you will not notice it there, but misery loves company.  When you are under pressure or feeling low, you core belief comes to the surface and all the thoughts and feelings that fit with it, are now in your head to mess with your day.
Uncovering and changing your core beliefs and at the very centre of CBT as they affect everything that you do.
At the start of this article I mentioned 2 people looking at a job advert and they both had the same experience and qualifications, let's take this a bit further and include core beliefs.
Person 1:  Core belief I am good enough.  They will think the job is right up their street and apply for it.
Person 2:  Core belief I am not good enough.  They will not believe they are good enough an interview, never mind the job, and probably won't apply.
This article is a bit long winded but what I am trying to say to you is this.  There will be reasons behind your anxiety.  There will be things that you are thinking and doing that are not helping, and CBT helps with this.  You could also experience more automatic anxiety, where your brain remembers to be anxious and this is touched when I explain your amygdala and anxiety.
Whether you want to work with me and undertake CBT in Dublin or take my self help courses, my aim is to teach you about CBT and apply it to your everyday life.
You will learn to identify your own style of thinking that is causing problems for you.  Unlearn particular patterns of thinking and behaving, and Retrain Your Brain® with more helpful patterns.
---
Retrain Your Brain® to Unlearn Anxiety
If you would like my help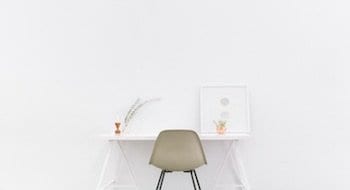 RETRAIN YOUR BRAIN®
All my materials are available to use now, in my online self help course
Find out more
---
Further Reading