People ask sometimes, what's it like to have social anxiety.  A picture is worth a thousand words.
A night out
A night out spent meeting people can make you feel small.  It can feel like an evening of people judging you.
Bumping into a work colleague
Seems simple enough, but it's not really.  On the approach worrying that they won't know who you are.
There are two conversations going on.  The polite chit chat that everyone can hear.
And the one going on inside your head.
Calling round to a new friend's house
Exciting for some, terrifying for the socially anxious.
If you've never experienced feeling anxious socially
It's a lot worse than that dream you have of turning up for work naked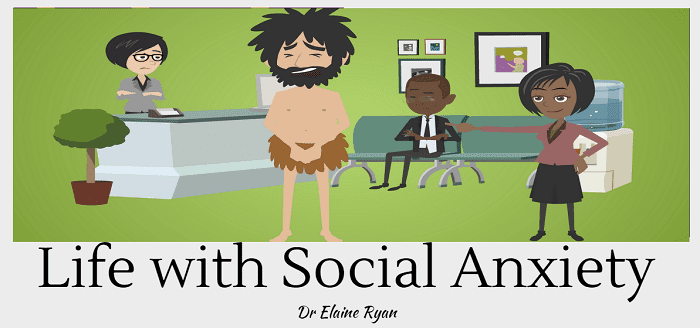 You can learn more about Social Anxiety here