I have reduced all of my courses to help you get off to a good start in the New Year.
You can enrol in any of my courses for €59, until the 8th January 2017.
There are two ways you can do this.
Using the links below to the course of your choice, you will see you can get Lifetimes Access for €59
Or you can redeem a coupon using the code NEWYEAR to get immediate access, and I've included instructions on where to input your code below.
Happy New Year,
Elaine
The links below will take you directly to your course, with the discount already applied.
Retrain Your Brain for Anxiety  
Or you can input the code NEWYEAR as follows.
Click 'enrol in course' and then you will be taken to the page to redeem your code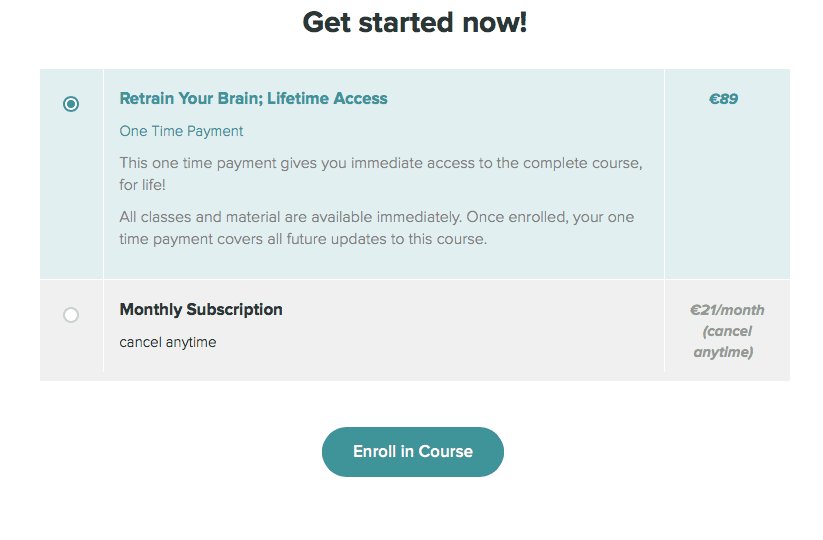 Click redeem coupon and input NEWYEAR