Written by Dr Elaine Ryan Psychologist
This page is to help you to answer and understand many of the questions you might have about anxiety.
---
If this is your first time on my site, my name is Elaine. I am a psychologist and I also had anxiety and panic attacks, so I understand what you are going through, from a personal perspective as well as a professional one. Anxiety is what I specialise in.
WHAT IS ANXIETY?
If I were to ask that question of the clients that I have seen over the years, I would get very different answers. (I'm a psychologist and you can read about me here.) Some would say it is a constant worry, others point to the physical symptoms that they feel in their body, others don't know when they come to see me, that what they are feeling is in fact anxiety.
However, regardless of the many presentations of anxiety, you can take comfort in knowing that anxiety can be explained. Once you can get a name for what you are feeling, ie, anxiety, then you can begin to recover, as there are recommended and researched methods to help you get better.
How do you know it is anxiety?
As mentioned above, many people who attend a psychologist do not arrive with a clear idea that they need help with anxiety. Rather they might have been sent as they have trouble sleeping, or feel irritable, or have been feeling unwell.
After having medical conditions ruled out, someone like myself (a psychologist) will test for anxiety?
How do you know to do that? We have many tests, and people sometimes want to know why they were tested for anxiety.
There are many 'markers' that show during our initial meeting that will alert me to that fact that it is sounding like anxiety, and many more 'markers' that will allow me to rule out other conditions. Otherwise you would be presented with a battery of assessments!
All skilled psychologists will be alerted to the fact that your presentation is sounding like anxiety, and then will formally undertake an assessment to help diagnose this.
The most common assessment for anxiety in the UK and Ireland is the Beck Anxiety Inventory (BAI) for short.
Once you have discovered that you have anxiety, you most likely now want to find out how to recover, and I shall discuss the treatment options open to you below.
---
This page is very long so I have divided it into the following sections.
---
Anxiety Treatment
I shall start by talking to you about the most well known therapy option for anxiety, and that is CBT, but (and this is important) I also want to talk to you about how to get the right treatment based on the kind of anxiety that you have.
---
The following video is taken from my online course Retrain Your Brain® and explains one of the pathways in the brain that can result in anxiety
The recommended treatment for anxiety is Cognitive Behavioural Therapy, or CBT, for short. CBT is a short term model of therapy and addresses both the physical and psychological symptoms of anxiety, but in my opinion, if you want to recover from anxiety you need to understand your brain.
People come to see me after trying many things or attending for counselling or cbt.
CBT is excellent, but not a one stop cure all for the many forms of anxiety.
Many treatments do not focus on how your brain works, or the pathways that exist in your brain that create anxiety. The key to my success in helping people with anxiety is having an understanding of the different pathways to anxiety in your brain as well as being expert in CBT.
CBT is really useful for the thought processes involved in anxiety and also great for changing any anxious behaviours that you have (eg over working, always predicting the worse) but for many of you, you will simply feel anxiety in certain places or ways, without many thought processes being present. This is because your brain remembers to be anxious!
Your brain remembering to be anxious is explained in the video below taken from my online course.
As I said above, CBT is great for the thought processes associated with your anxiety, and is really useful for helping with anticipatory anxiety, where you quite literally create anxiety over events that have not yet happened.
However, if you can relate to feeling anxious in situations where no thoughts are present, or can relate to the video above, where your brain remembers to be anxious, we need to start looking at your brain, in particular we need to look at the role of your amygdala in anxiety.
Retrain Your Brain® to Unlearn Anxiety
Dr Elaine Ryan
If you would like my help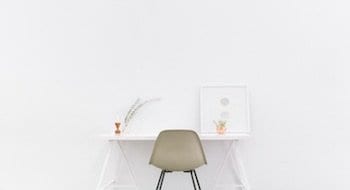 RETRAIN YOUR BRAIN®
All my materials are available to use now, in my online self help course
Find out more
---
Before I carry on talking to you about treatments, I think, now that I have introduced you to the idea of 'different pathways in your brain', it is worth explaining the cause of anxiety, before I go on to talk more about how to recover.
What causes anxiety?
Anxiety is caused when your stress response is triggered, either through your thought processes or through an inbuilt response, designed to keep you safe
If you have read what I have written above, you are hopefully starting to understand that your anxiety is caused by things that you can fix! If you are experiencing anxiety, the root cause will be down to a particular pathway in your brain.
In the video above I was talking to you about one particular pathway that can result in anxiety, but to explain it as simply as I can, and to help you choose the best treatment for you, you might find the following helpful;
You might only recognise yourself and your anxiety in one of the following categories, or both might be applicable to you.
I am going to introduce you to your amygdala, for now, you can think of it as part of your brain that produces fear. It does a lot more than that, but that is all you need to know at the moment!
As a quick rule of thumb, thought based anxiety is where you can apply rational thought to your anxiety, whereas, in amygdala based anxiety, your anxiety bypasses thought process – it operates without thinking.
The video below is only a few seconds long and a bit 'rough and ready' but helps to explain the point.
---
In the video, you do not stop to decide if you see a bear or not, rather you immediately feel anxious; better safe than sorry, this is your amygdala preparing you for danger. The fear you feel, bypasses rational thought, as there is no time to think.
Afterwards, if you were to fret about what happened, and scared that it would happen again, this would be thought based anxiety. ( I will pick up on this point later in the article.
To go back to the original question "What causes anxiety?" it is down to one of two things
Your thought processes, and/or
Experiencing a stress response when not needed – the automatic activation of your amygdala
Very important point to note. Both processes involve your amygdala, as thinking alone cannot produce the anxiety that you feel, rather the thoughts have to activate your amygdala to produce the anxiety that you feel!
---
I believe that anxiety occurs when you experience the stress response too often or for too long and I shall talk to you about that now.
The stress response is what you feel (for example) if I suddenly came running at you with a knife. The stress response gets switched on to enable you to have the power to get away from me fast.
Unfortunately for many of us, and this might include you, the stress response gets switched on when your life is not in danger. Due to advances in science we now understand how this works and more importantly we know how to change it, how to calm it down.

To explain this properly I need to talk to you about your stress response


The Stress Response
I am going to talk to you about
stressors
how you respond to stressors
how your body seeks balance, and
the difference between fear and anxiety
Your body, your brain, is equipped to help you to respond to stress. By stress, I mean when you are in danger, such as a bull charging up the street towards you. The bull is the stressor and represents a clear danger to you.
If you were strolling up the street and then see the bull, something needs to happen in your body to help you get out of danger, i.e. get away from the bull. Your body is designed to respond to this type of stressor by giving you the energy and stamina to get away from the bull, i.e. respond to the danger.
Your body quickly changes from your leisurely stroll, to giving you enough energy in your muscles to run, without having to think what to do. You have REsponded to the immediate danger – the stressor.
You have probably heard that before but really stop and think about it. If you are sitting down now, relatively calm, reading this article, think what would have to happen to send energy to your muscles, make your heart beat faster, to change your physiology so drastically. You just can't sit there and 'will' this physiological change. But your body manages this incredible feat to keep you safe. For the sake of the example, think of it as a switch that goes on, to give you energy to get away.
When you are out of harms way, your body seeks balance and quickly calms down your breathing, slows your heart rate and returns everything back to normal. It turns the switch off.

In this example with the bull, what I was in fact describing was fear. Both fear and anxiety can give the same feelings, but there are big differences between the two.


This is a really important point so take time to get to grips with it. If you remember my definition of anxiety
Anxiety is the term used to describe the physical symptoms and the emotional and cognitive changes that you experience when you repeatedly activate the stress response for prolonged amounts of time and/or in situations where you do not need it
In my example above with fear and the bull, it is appropriate to experience the stress response. My definition of anxiety states that you experience anxiety when you repeatedly activate the stress response in situations where it is not needed.
How you can activate the stress response when there is no real danger?
The problem is, even without a bull chasing you, you can worry yourself into getting this anxiety switch turned on. You could be sitting in an office (with no bull) but the worries inside your head can still turn on that switch, which leads to the same physiological response that happened with the bull. This is important as it is responsible for the physical symptoms that you experience and I shall talk about that later.
In this modern day world, the stressors that start the whole process are no longer life and death situations, they are worries and remembered stressful situations. Let me explain, in the absence of real danger (the bull) this 'switch' to change your physiology, ie your heart rate, breathing etc (the common symptoms of anxiety) can get turned on by
anticipating things that could go wrong in the future, such as worrying about work, money and bills. By thinking, in other words, or
by activating fear directly, using emotional memories (remembered instances in the past when you felt fear or anxiety).

I think it would be useful for you if I explain this in a bit more detail, as it will help you understand the physical aspect of anxiety when I talk about that later. I am going to talk to you now about your nervous system.
Your brain; your nervous system and anxiety.
I am going to simplify this – a lot, so apologies to the neuro-scientists out there.
If you have met me before, or read some of my blogs, you will know that I keep going on about –
I am going to expand on this a little. When you feel anxiety, it has a lot to do with what is going on your brain. Remember earlier, when I was talking about the cause of anxiety, and even with thought based anxiety, your brain is involved in the physical aspect of anxiety, as your thoughts trigger your amygdala.
Your Anxious Brain
Your brain has evolved to keep you safe. To watch out for, and monitor 'threats,' that could cause you harm. For example, if you were at the zoo and saw that a lion had escaped, you don't have to think about whether this is a threat or not, your brain has you covered and you have already started running before you realise it. You feel fear and respond appropriately.
An important point to note, in your quest for a solution to anxiety, is that there is a difference between fear and anxiety and you can see this is the video below. It's a bit long, as it's a recording of a webinar I did for panic attacks but explains fear and anxiety.
If you watched the video, you can see that your brain can markup some relatively harmless scenarios as threats, for example, meeting, speaking up in public, can be identified as threats.
When this happens your brain gives you anxiety (as opposed to fear) as there is no real danger present.
Your brain learns from your reactions, the more you experience anxiety in these situations or the more you try to avoid them, the more your brain learns.
Don't worry, this all covered in my course.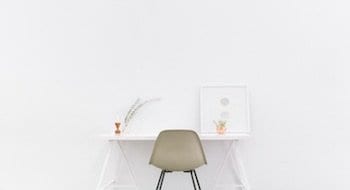 RETRAIN YOUR BRAIN®
All my materials are available to use now, in my online self help course
Find out more
Autonomic nervous system comprises
The sympathetic nervous system – sometimes referred to as the STRESS RESPONSE, or fight or flight, and
The para sympathetic nervous system, also referred to as the REST AND DIGEST nervous system.
I find this easier to explain, by giving an example. You are out for a walk, and out of the corner of your eye, you see a shadow. It is large, has four legs, mouth open, and you can see pointy teeth.
You will more than likely get a stress response.
Why and how does this happen?
Your brain does not wait for you to weigh up all the options and decide what to do next. There is no time to think. You get a stress response through a series of communications in your brain.
Again, this is a major over simplification, but helps to make the point. Once you spot the shadowy image out of the corner of your eye. This image is sent to your hippocampus and your Pre Frontal Cortex.
If you can imagine that your brain has a series of images, and what you see out of the corner of your eye, is quickly matched up with some sort of animal that could be dangerous.
This occurs in a region of your brain called the hippocampus. Could be a wild animal – could be danger. It's a threat.
Once this match is made, and to give you the best possible chance of making sure that you come to no harm. It is this possible threat that is first detected in your hippocampus that waves a red flag at what is called, the amygdala. You can think of your amygdala as an alarm.
Your alarm bells are ringing (amygdala), which sets off your fight of flight response. Your sympathetic nervous system has been activated.
Activation of your sympathetic nervous system.
Within the blink of an eye,
Your heart is pounding, cortisol is released, as if the scary animal injures you, you need this to reduce the inflammation that will surely result from your wound.
Your vision is sharp as your pupils have dilated.
Your stomach has stopped digesting your dinner, as there is no need for this to happen if your life is in danger.
You are primed and ready to act.
All of this happens, when your hippocampus matches up a potential threat. The image finally reaches other areas of your brain such as your pre frontal cortex, to check out this shadowy image further. Here you can inspect what is really going on it more depth. It could be a dangerous animal, but how many dangerous wild animals do we have in Ireland, you might think?
The sun is high, and is probably making the shadow bigger than the animal actually is. At the same time, you see a small domestic cat.
Danger over!
Your heart stops pounding, and everything is your body starts to relax. This relaxation is due to activation of your parasympathetic nervous system – the rest and digest.
What has this got to do with anxiety?
Everything!
The key points to take from what I said above, are
POTENTIAL THREATS first go to your hippocampus – which acts on a 'better safe than sorry' basis
this RINGS THE ALARMS BELLS (your amygdala) before you have had a change to really assess whether or not you need a full blown stress response.
how do you assess threats?
Threats in this modern world are someone not replying to your text on time, not having prepared for a deadline, worrying what other people are thinking about you, finances.
The more you react to these situations with even a mere hint of stress, the more likely matches for them can be made by your hippocampus as a possible danger for you.
The alarm bell rings and it all starts over again.
---
---
How can I stop this anxiety? – back to treatments!
You need to learn to react differently to situations
You need to learn to activate the rest and digest response more often
You need to change the way you interact with the thoughts in your head
You need to calm down your nervous system.
You need to change the way your brain is working for you
---
If you are still reading, well done! Now you are hopefully able to see why I said at the start of this article, that, in my opinion, more than CBT is needed if you really want to get over your anxiety.
I am going to finish by talking to you about the symptoms of anxiety, as I know only too well that they can be distressing to say the least! But first, I shall continue to talk to you about treatment options and discuss my self help course; Retrain Your Brain®
Retrain Your Brain®
Self Help for Anxiety
Dr Elaine Ryan
---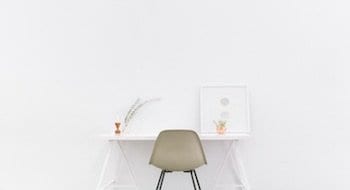 RETRAIN YOUR BRAIN®
All my materials are available to use now, in my online self help course
Find out more
You don't need to see me in person to get help with anxiety; self help is enough for most people.
Recovering from anxiety is not so much about what you say to the therapist, but what you are told to do.
Let me explain. There are tried and tested models of therapy that are shown to work with anxiety. All of these are highly directive ( you are told what to do, what to change, what not to do.)
But what about making it personal? If you were in session with me right now, I would have to tailor any treatment to suit you. How I do this, is to explain what I need from you to make it personal, give you instructions on how to do this, and you collect all of this information between sessions. The reason it is done this way, is that you have to be out and about in your daily life to see what is
triggering your anxiety,
how you react,
what you do that needs changing.
And the changes that you make, based on the all the information you collect between session, is undertaken by you, outside of therapy sessions.
Most of the therapy for anxiety if you are working within, for example CBT, is the therapist explaining what to do, and most of your work is practice between sessions.
This is what I mean when I say you don't need to come to see me. I can take you through this process, in your own time, at your own pace.
My course covers everything that I have been been talking to you about in this article.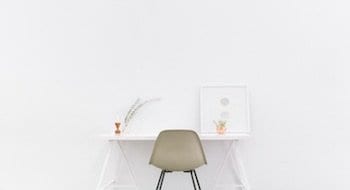 RETRAIN YOUR BRAIN®
All my materials are available to use now, in my online self help course
Find out more
---
Finally, I want to talk to you about the symptoms of anxiety.
Anxiety Symptoms
Understanding the symptoms of anxiety can give you not only the reassurance that you need, but also takes away the fear. The symptoms that you experience are as a result of what is happening in your brain and the impact of your nervous system.

Physical Symptoms
Chest Pain
This can include pain or tightness anywhere in your chest and your rib cage. It can feel like a tightness or fullness, pressure, or muscular pain.
If you have a clean bill of health and do not have an underlying medical cause for your chest pain, (such as heart problems, asthma, or stomach related issues), then you are probably experiencing anxiety.
Chest pain, although very frightening, will go away, when your nervous system calms down and your breathing returns to normal.
The pain is due to breathing more than you need to. You might notice during levels of high anxiety, or during a panic attack, that your muscles above your rib cage are expanding and contracting your chest muscles. This can cause pain, as when relaxed, you will breathe from your diaphragm.
You are hyperventilating, due to a stress response. The hyperventilation is causing your blood vessels to contract. The stress response is causing your muscles to tighten. These two things combined, can cause chest pain.
Heart Palpitations
---
Retrain Your Brain® to Unlearn Anxiety
As well as having anxiety myself, I am the only psychologist that specialises solely in anxiety disorders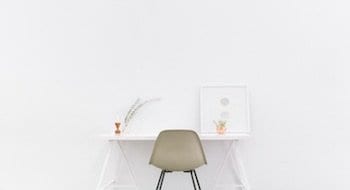 RETRAIN YOUR BRAIN®
You don't need to wait to see me, all my materials are available to use now, in my online self help course
Find out more
---
Heart Palpitations, pounding, and rapid heart beat are common with anxiety. It can feel like your heart is pounding out of your chest, or that it is about to give up. You can hear your heart beat in your ears, especially if you are lying down, it can seem like it is pounding on your pillow.
The answer again, lies with your nervous system, notably, your sympathetic nervous system. If you have not read about this yet, jump to your nervous system now.
You would expect this to happen and even appreciate it, if you were in real danger.
Once your sympathetic nervous system is activated, your heart rate increases. This is needed, in order for you to take action, fast. It will pound harder to make blood flow faster, and to enable more oxygen to be at your disposal.
You are comfortable with the idea that if you got up now, and went out for a run for five minutes, that your heart would beat fast, it may even pound out of your chest if you are not a regular runner. Your heart needs to beat faster, to pump more blood when you are active.
---
---
If your sympathetic nervous system gets activated, when it is not necessary, your heart will start to pound. This is alarming, if you are just sitting at home watching the TV.
Once this starts, you are more likely to stop watching the TV and your mind will start to worry,
I'm having a heart attack
What's happening?
Am I dying?
You will probably feel your pulse. When you do, and feel it beating almost too fast for you to count, you get terrified. This fear sends a clear and definite signal, that there is really something to worry about, and your sympathetic nervous system is really firing now. Your heart beats faster still.
Difficulty Breathing or catching your breath – smothering sensations
Can't catch your breath?
Breathing problems, that are caused by anxiety, can feel like
You are gasping for air
You cannot get enough air
You are gulping air
You are not breathing at all
You are suffocating and or/ feeling like you are smothering
Why does this happen?
Your sympathetic nervous system has been activated. If you have not already done so, jump to this part from the menu in the top left of the page.
Once this gets activated, your breathing immediately changes. It speeds up. It speeds up, in the same way it does when you get a fright. The difference being, when you have been startled, you accept it.
>You can see what caused you to get startled and accept the physiological changes in your body, such as your heart beating faster and the changes in your breathing. This is also due to your nervous system.
If you have anxiety and/or panic attacks, you will not easily see what caused the changes, as it can happen when you feel like you are relaxed and are going about your daily business.
It is still the same process though. Something has activated your stress response.
Why does it feel like I can't breathe, or that I am constantly aware of my breathing?
You are focusing on your breathing – you become extremely aware of it. In life before anxiety, you probably never thought about breathing. You did not have to, as it is outside of your control, you do not have to remember to do it.
Many people become acutely aware of the change in their breathing once they start experiencing anxiety. You are more than likely over breathing.
When you are relaxed and calm, you may not think about it, your intake of breath is natural and occurs at the right time, when you need it. During high anxiety or panic, you are consciously thinking about breathing – afraid of it stopping. This may cause you to start to take your 'in breath' before it is needed.
This upsets the physiology of your body, and makes you more anxious – you are now hyperventilating. It is this over breathing or hyperventilation that is causing your breathing difficulties. The reason why you gasp for air.
Breathing in too deeply or too much, stimulates your body – resulting in more anxiety, and more uncomfortable breathing.
Numbness, and Pins and Needles
When you are experiencing anxiety or panic attacks, the feeling of numbness and pins and needles is common.This happens when your sympathetic nervous system is activated, and your heart beats faster.You will already know if you have read about heart palpitations (see the menu), that your strength of your heart beat increases, and your heart beats faster.When this happens, during the stress response, blood quickly gets diverted away from areas that are not necessary, to allow your heart to beat faster.When the blood is getting diverted, your blood vessels contract.Your breathing has also increased.
You are receiving more oxygen. You are also experiencing less carbon dioxide, which results in the numbness, pins and needles, and tingly feelings you may have.
Blushing
Many people find it difficult when they blush, as they are worried that other people can see that they are anxious.
You can feel the heat coming up over your throat and neck and then the burning in your face. If this happens to you, all you can think about is, the other person can see that you are anxious, which in turn, makes you blush more.
Often people with social anxiety, become afraid that they will blush when chatting to other people. This leads to, the almost never ending analysis of the situation – What are they thinking of me? – Why does this happen to me? – What must I look like?
If you find that you blush a lot, or even think that you do, it can start to affect your confidence.
What causes blushing?
Many people look for common triggers for anxiety. Truth be told, it is not that simple. It is not what is happening just before you blush, that is the cause. The cause lies with your brain detecting something as a potential threat, which results in a stress response.
That said, the following scenarios are common situations that result in a person blushing.
Giving a presentation or meeting
Waiting in a group situation to introduce yourself
Public speaking
Talking about yourself
Being asked a question
Someone having a different opinion to yours
When you believe someone is judging you
It is not the situation that results in the anxiety that you feel. It is (loosely speaking) how your brain has matched up these events with anxiety.
Let me explain. If for example, you found that you blush when someone asked you a question, or you speak up in meeting. If you were able to let it go (the first time that this happened), it would probably not occur again.
Maybe you did not let it go. Maybe it happened again, and you started to analyze this in your mind.
"Why did it happen?"
"What was I doing that caused it?"
If you find out that you have another meeting next week, you may well start to dread it. The closer it gets to the meeting, the more you are thinking about it.
You do not know it, but you are priming yourself to blush at the meeting.
How? By mentally rehearsing it in your head! By going over and over what could possibly happen at the next meeting. You probably start to feel anxious, just at the thought of it. It is sort of like you are teaching your brain to be anxious for the meeting.
Research shows us that if we mentally rehearse something, that almost the same areas in the brain are activated as when you are doing the activity for real.
This means that by worrying about the meeting, that you may blush or get anxious – you are practically priming yourself to blush.
Once the meeting arrives, all your attention is probably focused on how you are feeling – the "please God, don't make them ask me :)"
---
---
Why do you blush?
You are getting an inappropriate stress response. You probably also know this as fight or flight. It is in fact, your nervous system.
Whatever your prefer to call it, it is a whole body response – a physiological response. More importantly – it is an involuntary response, so it happens outside of your control and your face is burning with no conscious effort on your part.
Adrenalin is released into your body, causing your heart rate to beat faster. It also results in your blood vessels dilating. This is necessary (in a real emergency) to allow blood to pump faster.
This is what you feel in your face, more blood flow. This, as I said, is out of your control, it is involuntary. However, if you are like most people, there are things within your control that you may be doing, that are making it worse.
Enter your thoughts and fears.
Most people do not like criticism and many others fear judgments of any kind. If you find that you are blushing, your thought processes are flooded.
The thoughts that you have in your head are feeding your anxiety (and your blushing.)
If you think, "What the heck, I'm blushing" and carry on with what you are doing, your system will calm down faster than if you think,
"Please make it stop, I look stupid, get me out of here"
These thoughts create more anxiety, and you get more adrenalin.
The more this happens to you, the more you dread the thought of whatever situation you believe results in anxiety for you.
Irritable bowel,constipation, and tummy problems.
These include
Irritable Bowel Syndrome
Diarrhea
Constipation
Bloating
Stomach pain/cramps
Pain from wind
Acid reflux problems
Why does this happen?
The answer again, lies with your autonomic nervous system; getting stress response when it is not needed – your sympathetic nervous system is getting activated. Once activated, the following happens, in relation to tummy problems.
Your digestion slows down
The acid in your stomach increases
This happens because, in times of emergency (which is what your sympathetic nervous system is for) it is not that important that your body focuses on digesting your last meal. It is much more important to focus on supplying power to your heart and muscles, in order for you to respond to the emergency.
If you are experiencing chronic anxiety, your ability to digest becomes slightly impaired, and may result in the stomach problems listed above.
Frequent Urination
Why do I need to go to the loo when anxious?
That old expression "I nearly wet myself" has to come from somewhere!
Have you noticed that when you are anxious, you need to "wee" more often? It is a perfectly natural thing that happens when you get anxious.
You might have already read about the workings of your nervous system, if not you can read it now, you will find it on the menu.
You need to urinate as you are getting a Stress Response.
If you really were in serious danger, your bowels and bladder can empty on the spot. If you have a life threatening situation in front of you, you really do not want to be weighed down with the contents on your last meal. Your body can dispose of them; rapidly.
That makes sense. But why, when you are not in real danger?
Your brain may have matched up some daily (non threatening) aspects of your life, as "threats." This means, that you get the stress response as you are going about your business, and not in any serious danger.
Even though, everything is fine, the stress response is real and you will still feel the effects, in this case, the need to visit the bathroom frequently.
Once you are able to calm down your nervous system and relax your mind, this will go away.
Emotional Symptoms
Feeling like you are going to die
Terror
Feeling like you are losing your mind
Unable to sleep
Fear of losing control
Feeling not real
Intrusive thoughts and/or images
There are many different types of anxiety disorder